Make a plan!
(*Hurricane season is just heating up…)
September is National Preparedness Month. As summer ends and the school routine begins, it's a good time to think about what you will do should a disaster of any kind occur in your area. According to Ready.gov, this year's theme is "Prepared, Not Scared." Check out their site for resources to help you take steps to prepare your family before a disaster strikes. We're here to help too! (September classes are forming now!) Below is a list of things you should consider as you make your plan.
How will you get the information you need? Think about how you will receive emergency alerts and warnings. In this age of technology, getting information has never been easier. Here are a few ways to keep up to date on the latest news.
Wireless Emergency Alerts (WEAs): These are sent out through the Integrated Public Alert and Warning System (IPAWS) by a public safety official for any kind of imminent threat, AMBER alert or presidential announcement. They look like text messages but have a distinct sound to get your attention. There is no charge and you do not need to subscribe.
Emergency Alert System: This is similar to the WEA but is shared through broadcast television and cable providers. If activated, it allows the President to address the American people within 10 minutes during a national emergency.
NOAA Weather Radio: This is a network of radio stations and broadcasters who can provide continuous coverage of weather information. This allows people to stay up to date on forecasts, watches and warnings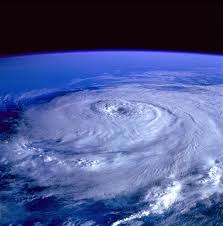 Shelter Plan: Consider the hazard and then decide if it's safe to shelter in place. Choose an area in your home to stay protected. If you are outside of your home, go to a nearby building to take cover. Be informed and know the guidelines for the type of emergency you are facing. For instance, if there is an earthquake, it's safer to shelter outside of your home rather than inside
Evacuation Route. Learn about the types of disasters that can strike in your area and if you might have to evacuate. Plan how you will leave and where you will go. It's a good idea to come up with a few possible places to flee in case one direction is not an option. Follow guidelines laid out by your local officials and do what they recommend. Make sure you gather all important paperwork, medications, and other supplies that you will need while away from your home. Don't forget your pets! Check out car safety tips here.
Family Communication Plan. Talk with your family in advance about what you will do in case of an emergency. Assign duties to each family member (even the youngest can help!) so that everything is taken care of. Gather in a predetermined central location and stay together. Be sure your cell phone is charged so you can continue to share updates with family and friends. Practice your plan so everyone involved is confident about what to do.
Know First Aid and CPR. Having basic health training in the midst of an emergency can be invaluable. You never know when you might need to step in and help someone in distress. We offer a variety of courses so that you are prepared in advance!