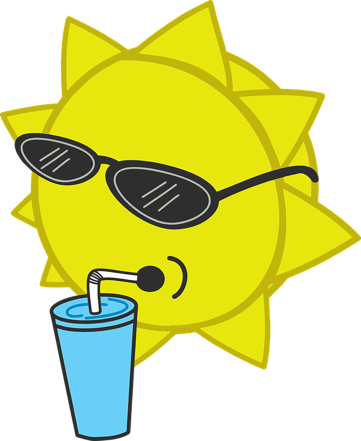 As the Coronavirus continues on, some states and Governors are starting to ease the restrictions. After all, the intent of quarantine wasn't to stop the disease, it was meant to slow its rapid growth and not overwhelm the healthcare system. With that in mind, some states are now also going to allow camps and daycares to reopen. Here are some things to keep in mind…

1. Keep activities outside – When it is possible all activities should be kept outdoors.

2. Wash your hands – This is still the best way to prevent the transmission of the Coronavirus. Remember a solid 20 seconds of vigorous washing with soap and warm water will do wonders to help keep you healthy!

3. Keep campers at least 6ft apart and don't let them share objects – Easing of restrictions does not mean that the virus has gone away. Keeping a safe social distance in addition to not sharing objects is a great tactic for prevention.

4. Try to keep campers from the same geographic region – Each state was/has been effected very differently by the virus. By maintaining a group of students from the same geographic area you are preventing the spread.

5. Continue to wear a mask if necessary – In some cases you won't be able to completely social distance yourself no matter how hard you try. Wear a mask! While it won't keep everything away, it will help limit your exposure.

6. If exhibiting symptoms – STAY HOME – If an employee or camper appear to be exhibiting some of the symptoms of COVID, then stay home. Some recommendations by the CDC go as far as to stay that you should log your temperature for 14 days leading up to any camp a student may attend.

7. Don't touch anyone – This may seem elementary, but you don't know where others have been…so don't touch them!

8. Don't share food – Please bring your own meals to camps or public areas and try to eat in separate areas away from others.

9. Carry extra disinfecting wipes, tissues and napkins with you – you never know what you may face. Carrying extras of these supplies with you will keep you prepared!